All my
gynaecological
services
An overview of the most common services in gynaecology at my Perth practice, in Mount Lawley. Across all areas of gynaecology, I build on my extensive experience, both here in Perth and in my previous roles in England, Scotland and New Zealand.
Women's Health:
It's your quality of life.
When I chose to become a gynaecologist and an obstetrician, the potential to improve women's quality of life through surgery and medical treatment attracted me.
"More than any other medical specialty, gynaecology is about your life - how you feel about your current health situation and what we can do together to improve things."
These are some of the gynaecological conditions I treat or manage for my Perth based patients (including patients who will come and visit my practice from rural Australia and remote towns in Western Australia):
Heavy periods and other menstrual problems
Pelvic pain: diagnosis and treatment
Contraception
Vaginal prolapse/ uterine prolapse surgery
PCOS
Uterine fibroids
Ovarian cysts
…
Endometriosis is quite a common condition affecting approximately 1 in 10 Australian women. When you have endometriosis, cells similar to the ones on the inside of your uterus are found outside the uterus.
On this dedicated page, I talk about endometriosis in more detail.
A laparoscopic investigation can be part of the diagnostic process. In this procedure, a small viewing instrument is inserted through a small incision.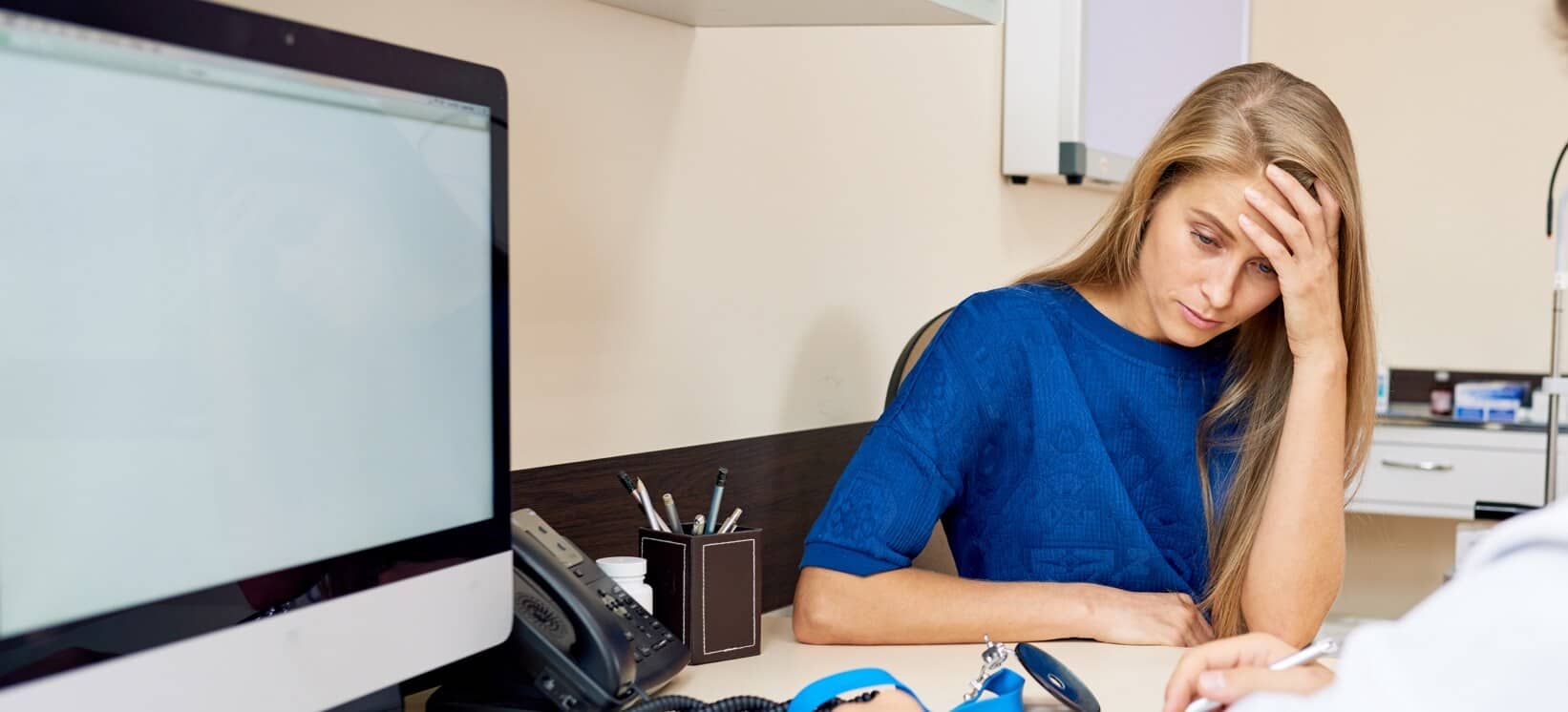 Hysterectomy:
Surgical removal of
the uterus
In some situations, your uterus will need to be removed. This surgical intervention is a hysterectomy. You may hear different terms being used: a laparoscopic hysterectomy refers to the instrument being used, the laparoscope. A partial hysterectomy refers to the removal of the uterus above the cervix, as opposed to a total hysterectomy when the cervix is removed as well. It is a common misconception that with a hysterectomy your ovaries are also removed – in actual fact they are usually conserved.
Reasons to remove your uterus can be:
Fibroids (common and benign muscle cell growths resulting in heavy periods)
Endometriosis
Cancer or pre-cancer
Prolapse
Heavy menstruation and adenomyosis
Pelvic inflammatory disease (scars from a pelvic infection)

Hysterectomy surgery can be performed vaginally, abdominally or through a laparoscopy.
There are entire libraries of content available online about menopause, and my approach is to look at your personal situation. You may experience hot flushes, mood swings, or no symptoms at all. As your gynaecologist, my role is to listen to your story and to make sure we manage your symptoms in the best possible way.
Throughout your life when you are of 'reproductive age', your ovaries will have been ripening eggs and the cells around those eggs produce the key hormones for this process: progesterone and oestrogen.
"As soon as there are no eggs left, the production of oestrogen comes to an end and the symptoms may start appearing."
When you have a few eggs left, you may be diagnosed as peri-menopausal. Once you have not had a period for more than a year, the formal menopause diagnosis is generally the next step.
Night sweats, an irritable bladder, dryness and interrupted sleep can all be part of your range of symptoms and we can discuss the optional Hormone Replacement Therapy. I will explain the risks and the ways we can apply the topical medication (tablets or local appliance inside the uterus using a Mirena).
Gynaecologist Perth | Obstetrician Perth
Miscarriage,
pregnancy
complications &
prolapse
Your body can be under a lot of pressure during your reproductive years. Even with a smooth pregnancy, minor discomforts might require the help of your gynaecologist, to help you recover.
If you suffer from more serious pregnancy complications, my role as a gynaecologist-obstetrician is to investigate all the available information: from your medical and fertility history, from the routine blood tests and ultrasounds we organise for you, and from the information you share with me or with our practice midwife – if you have been seeing me as your obstetrician.
If you suffer from vaginal prolapse, we will discuss your conservative non-surgical management options as well as the surgical options. We always aim for the best possible scenario, to improve your quality of life and to reduce discomfort.
Over the years, I have been able to be part of the immense joy of many deliveries.
"I have also learned how to be fully committed and supportive when complications arise. With pregnancy complications, my role is to tap into my extensive experience and to help you make decisions or to manage the situation for you."
If you have suffered a loss through a miscarriage, then you can count on my support and presence to bounce back.
Being a gynaecologist in Perth has allowed me to work with women in various stages of their lives, always with a clear focus on offering clarity, kindness and my best effort in any situation.
My practice is located at SJOG Mount Lawley Hospital.